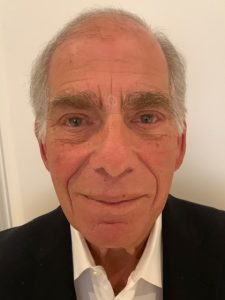 Steven M. Kleiman, Esq., has been a zealous advocate for injured workers in California for more than 45 years. Mr. Kleiman has been a Certified Specialist in Workers' Compensation in California since 1979, and has litigated cases in nearly every jurisdiction in the State.
Mr. Kleiman graduated from San Jose State University with a degree in Political Science before attending Golden Gate Law School where he obtained his Juris Doctorate in 1974. With over 45 years of workers' compensation experience, Mr. Kleiman's reputation as a champion for labor and injured/aggrieved workers precedes itself.
After founding the Law Offices of Steven M. Kleiman in 1975, Steve spent more than three decades representing countless workers' injured on the job. Steve's advocacy and tenure in the industry has spanned major legislative overhauls to the California workers' compensation system in 1989, 1993 (SB 1005, AB 110), 2004 (SB 228, SB899, AB 227), and 2013 (SB 863). His diverse perspective and experience with a litany of issues pertaining to the practice is invaluable to his clients, and his perspective respected throughout the workers' compensation system in California.
Mr. Kleiman's detail oriented yet practical approach to representation of injured workers speaks for itself within the industry, as identified by his peers and the legal community at large, having been selected as a Super Lawyer in workers' compensation in 2005, 2010, and 2011.
In 2010, Steven M. Kleiman's prestigious career was formally recognized when he was named Workers' Compensation Attorney of the Year for Northern California. Steve enjoys playing golf and tennis with friends, and spending time with his family.