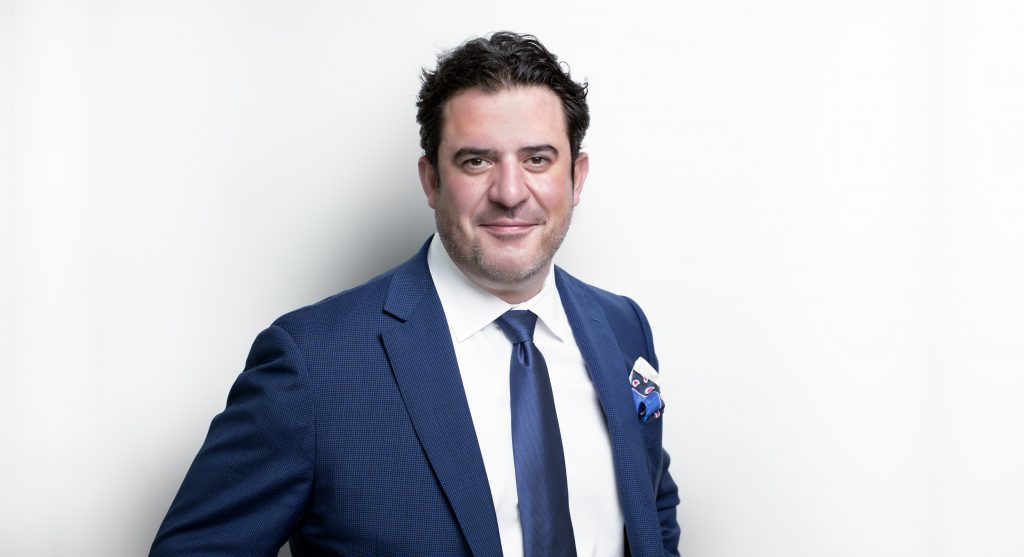 Matthew J. Buzzell, III has a long history of exposure to, and experience with, labor and management relations. His experience representing both groups has given him a diverse perspective and an ability to understand, zealously represent, and effectively litigate and negotiate on behalf of his clients. His philosophy to identify, relate and respect, both clients' and adversaries' goals and priorities, while tailoring each case and negotiation to a particular client, is a hallmark of his practice.
As a firm, this only begins to differentiate the practice. The Buzzell Law Group, PC has a single goal, which is to listen to our clients' goals; understand them; and then tailor an individual strategy for each client based on those goals, one case at a time.
Every client's situation is different; every employer and insurance carrier is different; every injury is different; and those injuries' differ depending on a client's age and occupation. This is especially the case when consideration is given to a client's financial situation, career goals, family life, and any medical condition(s) that our client's may be dealing with, whether work-related or not.
A native San Franciscan, Matthew J. Buzzell, III, has deep ties to labor relations in the San Francisco Bay Area and Sacramento Central Valley. As a son of Buzzell Electric Works, Inc. (1909 – 2010), Mr. Buzzell was exposed to the issues prevalent in labor relations at a young age, and the balancing of fair wages and a safe workplace. Buzzell Electric Works, Inc., was one of the first employers to recognize and support the creation of a Local Electrical Union in San Francisco. To the date of its closure in 2010, Buzzell Electric Works, Inc., remained a "union" shop.
Serving as Buzzell Electric's Vice President from 2001 through 2010, Matthew was raised in a family owned and operated electrical motor shop, with strong ties to the San Francisco community and with an understanding of the needs, issues and harmony sought by both labor and management.
While being raised in the family business in San Francisco, Mr. Buzzell attended Junipero Serra High School in San Mateo, California before attending Saint Mary's College in Moraga, California, where he obtained a major in Business Administration and a minor in Economics. Upon graduation, Mr. Buzzell matriculated to the University of Pacific, McGeorge School of Law in Sacramento, California where he obtained his Juris Doctorate in 2002. After passing the California State Bar Exam in 2002, Mr. Buzzell returned to San Francisco, to begin his career representing employers and insurance carriers in workers' compensation law and employment related legal matters.
Having worked with, and on behalf of employers, insurance carriers and third party administrators for many years, Mr. Buzzell used this experience to launch the Law Offices of Matthew J. Buzzell, III, in 2010. As a result, Mr. Buzzell is able to more effectively represent the interests of labor; and more specifically: injured workers and the administration and litigation of workers' compensation claims across California.
In addition to representing employees injured at work, Mr. Buzzell's practice incorporates defending, protecting and pursuing the rights of all aggrieved employees, including wrongful termination, wage and hour claims, negotiation of severance agreements, and matters relating to negotiation of executive compensation. His experience lends itself toward understanding the challenges faced by both labor and management during discovery, litigation and the administration of claims on behalf of his clients.
A lifetime of exposure to the nuances of the relationship between labor and management, coupled with his experience as an executive of Buzzell Electric Works, Inc., has made Mr. Buzzell's practice a natural progression. Mr. Buzzell has handled union negotiations on behalf of employers, and collaborated with ownership groups and union leaders to craft agreements that were both creative and effective to achieve the goals of all concerned.
Matthew's career has focused on employment and labor related matters. From 2003 through 2010, he represented employers and insurance carriers in defending workers' compensation claims.
From 2009 through 2013 Mr. Buzzell also worked as an expert and consultant in the review of industrially related medical reports and medical-legal evaluators' application of the AMA Guides 5th Edition. His work assessing reported physical examinations, compliance with the requirements set forth under the Guides, and providing clients, attorneys and physicians with guidance in attempting to navigate this portion of recent legislative changes taking place at the time, serves his client base well, as the law continues to change yearly, including the approval processes imposed by the insurance industry to obtain medical care.
In 2013, Matthew launched the Buzzell Law Group, PC, in order to highlight the firm's "team" approach to litigation, to promote social awareness toward the plight of injured workers in California, create awareness as to workers' rights, and highlighting the firm's implementation of litigation approaches typically only seen at much larger firms. After attracting and developing a team of talented, thoughtful professionals and administrative personnel, the Buzzell Law Group, PC, announced the creation of its second office in Sacramento, California, so as to be more closely in tune with those clients in the Sacramento Valley area.
Mr. Buzzell has litigated thousands of workers' compensation cases across California, and in most jurisdictions in Northern California. During the course of his career he has tried cases in a multiplicity of locations, representing a diverse group of clients in terms of both their cultural and ethnic backgrounds, as well as their genders and immigration status.
Mr. Buzzell has litigated workers' compensation claims before the Workers' Compensation Appeals Board, appealed work related claims to the Workers' Compensation Board of Appeals, workers' compensation claims brought pursuant to Labor Code section 132 a, Serious and Willful Misconduct Claims under LC section 4551, industrially related catastrophic injuries, traumatic brain injury cases, employment discrimination claims, industrial and non industrial automobile accidents, executive compensation matters, wrongful termination claims, severance agreements, preparation and drafting of employer handbooks, federal workers' compensation claims, and Social Security Disability claims.
He has also represented clients with claims brought pursuant to the Longshoremans Act, as well as claims brought against the Subsequent Injury Benefits Trust Fund, asbestos exposure claims, and claims brought against the Uninsured Employers Fund (where an employer does not have workers' compensation insurance), and claims brought against the Uninsured/Underinsured Motorists Fund, relative to motor vehicle accidents. Mr. Buzzell has also litigated claims brought in relation to OSHA investigations and citations, and under FEHA for a variety of employment related issues during his career.
During the course of his career, Mr. Buzzell has served as a speaker on workers' compensation related matters throughout California, and is credited as a contributor to "The AMA Guides Made Simple" by Phil Walker, Esq.
As a member of the California State Bar, the California Applicants Attorneys Association, the San Francisco Trial Lawyers' Association, the Bar Association of San Francisco, and the American Bar Association, Mr. Buzzell actively supports political organizations that champion the rights of aggrieved or injured workers, the simplification of the legal and administrative processes in workers' compensation litigation, and is an outspoken proponent of progressive immigration law change at both the Federal and State levels.
Mr. Buzzell has a long standing value and belief in the respectful and congenial working relationship between parties, adversaries and the judiciary throughout the litigation of claims, and in the use of mediation and alternative dispute resolution respectively.
Lastly, Matthew Buzzell also serves as a consultant to, or legal counsel for, emerging companies in Northern and Southern California. He was a founding member of, and General Counsel for, the San Francisco Institute for Hyperbaric Medicine, Inc. Mr. Buzzell is a licensed Real Estate Salesperson as well as Broker in California. He is a licensed and accredited substitute teacher, an avid sportsman and long time philanthropist supporting various causes including children's hospitals in the greater Bay Area and Sacramento Valley.