Trusted San Francisco Employment Attorneys Ready To Assist You
At the Buzzell Law Group, PC, we proudly represent employees in their dealings and negotiations with prospective and current employers. Whether it be negotiating a starting salary and compensation package, to evaluating a severance agreement, or the propriety of a lay-off, or any type of termination of employment, our firm is well versed in the intricacies of these situations.
We offer a personalized approach for each client, and our San Francisco employment attorneys leverage decades of experience to create strategic, adequate representation in matters involving employment and labor disputes.
Labor & Employment Law Firm, Serving Employees in the San Francisco Bay Area
As an employee in Northern California, your job is your livelihood. You go to work each day ready to commit, and you hope that your commitment pays off with promotions, higher income, or a performance bonus. If you lose your job after sustaining a work-related injury, with or without any good reason, or you are subjected to harassment and discrimination on the job, you may have time-sensitive rights and claims against your employer or its insurance carrier for these grievances.
At Buzzell Law Group, PC, we help employees in matters of employment and labor disputes. Just some of the disputes we have handled on behalf of workers and employees include:
Harassment
Discrimination
Wrongful termination
Unsafe work environment
Work-Related injuries and illnesses
Wage and hour issues
Overtime disputes
Workplace Violence
Negotiation of Prospective Employment Agreements
Negotiation of Severance Agreements
General Employee Counseling and Representation
There are short timelines governing the amount of time you may have to recognize and pursue your rights under the Statute of Limitations, both federally and under State law. Not exercising your rights in a timely manner may prevent you from pursuing any potential claims in the future. Therefore, the sooner you consult with a lawyer, the better the outcome might be in your specific case. Our San Francisco employment lawyers utilize a team approach to litigation to make certain we meet critical time deadlines and are always anticipating our adversaries next moves. We seek to prevent delays and limit the negative impact on our clients' careers.
The Law Is in the Employee's Favor
Federal and California state laws work to protect those employed in the state from discrimination and harassment. One example would be the California Fair Employment and Housing Act, which makes it illegal for an employer to discriminate based on race, color, nationality, ancestry, religion, age, physical or mental disabilities, medical conditions, marital status, sex, gender, gender identity, and even sexuality. The protections for these classifications may vary under both State and Federal Law, and as always, depending on the facts of your case.
Other federal and state laws that our firm is intimately knowledgeable on include:
Age Discrimination in Employment Act
Americans with Disabilities Act
Equal Pay Act of 1963
Genetic Information Nondiscrimination Act of 2008
Immigration Reform and Control Act
Pregnancy Discrimination Act
Rehabilitation Act of 1973
Title VII of the Civil Rights Act of 1964
Our Team Looks for Favorable Remedies to Your Disputes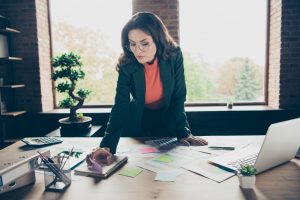 Whether you have a case involving wage and hour claims, discrimination, harassment, or wrongful termination, our San Francisco employment attorney looks for the most favorable outcome based on your preferences and needs. The remedies available to you depend exclusively on the case type we face, but we discuss your goals and needs to tailor our representation to do all we can to meet them.
For example, if you were unpaid for work, improperly compensated, or you have a dispute regarding overtime payments, our labor & employment law firm in San Francisco discuss what outcome suits your needs best. You obviously want the compensation you earned, but what about future policy changes at your job to ensure no one experiences a similar financial setback?  We sit down and get to know your end goals so that we can devise a strategy to achieve them.
Representation for At-Will Employees, Too
Employees can still file for wrongful termination when employed at-will, especially if there were discriminatory reasons for their firing. Our team explores all options and employment types, and we look for evidence to assert our claims for wrongful termination, including retaliation terminations, discriminatory terminations, terminations for refusing to commit a crime, and a myriad of issues that can occur in the workplace with an employer you have invested your life with.
Representation for Injured Employees
As part of our dedication to employees, our firm also offers representation for those injured on the job. We help our clients navigate the intricacies of California's workers' compensation system. Not only can we assist with the initial claim, but we can also help guide you through the appeals process and seek all additional avenues for compensation to ensure you receive the money you need for your work-related injury or illness.
Representation of Employees Receiving Severance Offers
Our San Francisco labor & employment attorney has effectively represented dozens of employees in negotiating more favorable severance agreements as part of a resignation, lay-off, RIF, or other circumstances that end one's employment. If your employer has made a severance offer as part of discontinuing your employment, please contact our firm immediately, as these agreements affect your rights to bring claims against your former employer in the future, and the terms of the severance are sometimes negotiable.
Meet with a San Francisco Employment and Labor Laywer Today
If you believe that your employer harassed or violated your rights or was responsible for a work-related injury, the Buzzell Law Group, PC is available to take your call 24 hours per day, seven days per week.
Please understand that time is critical to protecting your rights in cases like these. Therefore, we are here to help you when it matters the most and without making you wait. To get started, schedule a free case evaluation with a San Francisco employment lawyer at 415-552-5582 or request more information here.